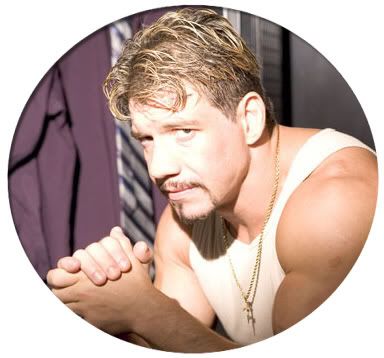 Eddie Guerrero, dead at age 38. God bless you Eddie. Memory eternal.
A friend of mine called me earlier tonight to ask me if I was watching Monday Night RAW. I was watching
Surface
. He then told me one of my favorite wrestling personalities, Eddie Guerrero was dead and RAW was having a special tribute to him. I switched to see what was going on.
According to information I found at WWE.com was that Eddie had been found dead in his motel room in Minneapolis on Sunday. The cause of death is currently unknown.
Entertainers touch us in some way. They become like friends we have never met. Sometimes we expel excess energy through them, which, I think, is what I do with wrestling. Eddie Guerrero was one of my favorites. Even when he was a bad guy you found yourself liking him and wondering why on earth he was a bad guy in the first place. I feel as if I have lost a high school friend I had gotten out of touch with.
Eddie Guerrero leaves behind a wife and three daughters, one of which is only three years old.