It isn't often I
don't
mention one of my animals. Whether it is in my private journal, on-line journal (sorry, you guys don't have the link for that yet) or when I am talking with my friends. My dogs and cat are very important creatures to me. They are my friends, companions, and give me great joy. In an odd sense, they are indeed like my children.
JoJo is the youngest of my children, though good sized all in all. She tries her best to do what I want her to do
with LOTS of enthusiasm.
She tries to help me get up, sit down, and to bring me toys to play with. JoJo isn't my favorite, I try not to have favorites (and am doing a pretty good job), but there is something very special about Jo.
She doesn't just love me, think I'm the coolest thing to ever walk, but she
adores
me. She doesn't just look on me with love, but with adoration and it is a humbling thing. Why humbling? Because seeing an animal, much less a person, look on you with so much trust and love makes you really take stock of who and what you are as a person.
For me, it encourages me to keep that adoration and trust. God put JoJo in my life for a reason. Sometimes I think it was to teach me how to be a better, more loving person, because that is just exactly what I've become.
So, here is a picture of my darling JoJo.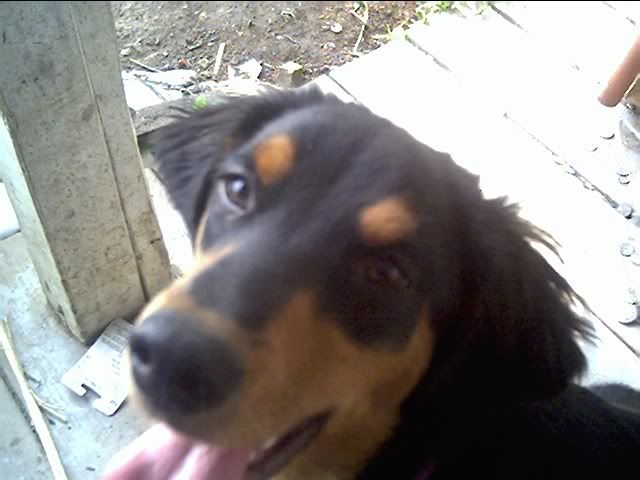 (She just HAD to get up close and personal to see what I was doing. Cheyenne once said JoJo had more curiosity than a cat. I'm beginning to think he was very accurate in his assumption.)